About the speaker
ITIKD focuses on recent developments and findings in the domains of computational intelligence, knowledge discovery, modern trends of cyber security and other IT innovative systems.
The conference is technically sponsored by IEEE, and all accepted papers will be published in IEEE explore and indexed by SCOPUS. When
08th to 09th March 2023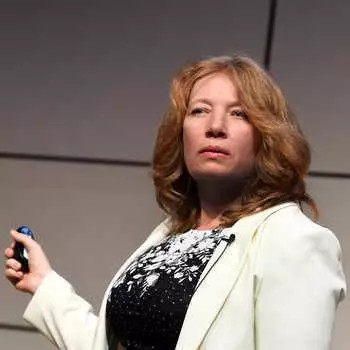 Prof. Tatiana Kalganova
Prof. Tatiana Kalganova BSc (Hons), PhD, is a Professor of Intelligent Systems at Brunel. She has over 25 years of experience in design and implementation of applied Intelligent Systems. She led the Brunel team to success in collaboration with Supply Dynamics and Blue roofs, becoming a Champions of 2019 AFWERX Microelectronics Supply Chain Provenance Challenge. Her novel ensemble-based deep learning approaches are ranked No 1 between 2020-2022 in terms of the number of trainable parameters at paperswithcode for MNIST dataset and lately ranked No 2 overall.  Her work on hybridisation of LSTM and capsules is ranked No 1 for change point and outlier detection for SKAB dataset. Her research into Ant Colony Optimization (ACO) and graph mathematics have been deployed into Caterpillar's current GEMSTONE supply chain optimization process. This invention led to multiple internal and external international awards, including the 2016 Caterpillar Chairman's Award for Process/Business Innovation, the 2016 Global Excellence in Analytics Award by the International Institute of Analytics, 2017 Finalist for the INFORMS Innovation in Analytics prize and 2020 Winner of Research Impact Awards. Inventor of 6 patented technologies and author of over 120 peer-refereed papers in highly respect journals and in conference proceedings, Prof. Kalganova's work has attracted in research funding from a combination of industrial, national and international research entities. She serves on the editorial board for several journals, including Genetic Programming and Evolvable Machines and member of EPSRC Full College.